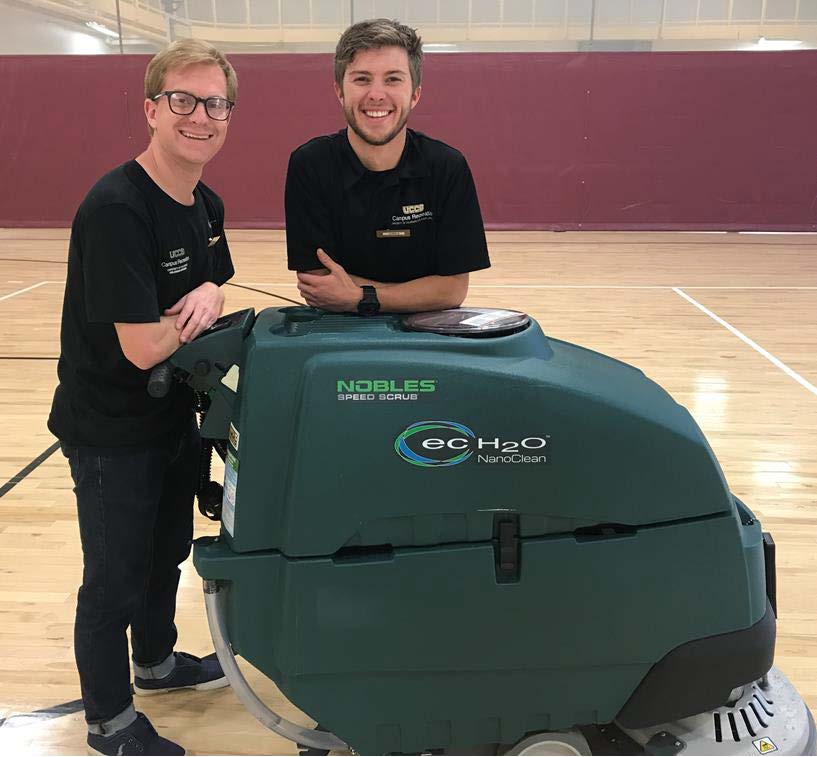 Spring 2016 - Health + Zero Waste
Project Overview
Green cleaning products or services have a lesser or reduced effect on human health and the environment when compared with competing products or services that serve the same purpose. As more and more facility managers realize the benefits of environmentally-friendly and health-conscious cleaning, "green cleaning" is becoming the growing movement in the cleaning industry. The US Green
Building Council, a coalition of leaders from across the building industry, defines its mission as "working to promote buildings that are environmentally responsible, profitable and healthy places to live and work." Floor cleaning equipment can contribute directly to indoor environmental air quality.
The Tennant T7 Floor Scrubber provides an exclusive technology that no other floor scrubber contains, ec-H2O NanoClean technology. Basically, electrically converted water is created by an on-board e-cell that generates millions of very tiny microscopic bubbles known as nano bubbles that promote the cleaning efficacy of the solution. This next generation solution offers the same great benefits of the first generation and now cleans better and cleans more soils in more applications. The name NanoClean, refers to the generation of nano-scale bubbles that are an important part of the cleaning mechanism. FaST Foam Scrubbing Technology uses up to 70% less water and 90% less chemicals to improve floor traction as certified by NFSI, helping reduce the risk of slip and fall accidents. Both of these technologies increase scrub time up to three times using a single tank of water.